Many cold breakfast cereals are quick and easy but offer little nutritional value. It's full of refined grains, stripped of their natural nutrients, with added sugars and preservatives. Sure, it's easy, but there are better options out there.
Breakfast doesn't have to be complicated. Enter, quinoa.
Quinoa
Quinoa was singled out by the Food and Agricultural Organization of the United Nations in 2013 as being a food with high nutritional value. Quinoa has antioxidant phytonutriants and flavanoids. Studies continue to expand on our knowledge of quinoa's anti-inflammatory properties. It also contains heart-healthy fats and small amounts of omega-3 fatty acid and alpha-linolenic acid (ALA). Quinoa is viewed as a complete protein source, as it contains all 9 essential amino acids.
Quinoa is especially popular among people with wheat allergies. Not only is it gluten-free, it's in the same family as beets, chard, and spinach.
Just remember, quinoa triples in volume when it cooks, so 1/3 cup will turn into 1 cup by the time you're done. You generally want one part grain to two parts liquid. It's quick to cook, with one cup generally taking 15-20 minutes. If it tastes a little bitter, that means it needed to be rinsed better before cooking. The Kitchn has a great guide to mastering quinoa.
Should you worry that increased Western demand for this superfood is hurting farmers in Peru? Recent research has suggested there's nothing to worry about, as farmers are benefitting from the quinoa craze.
If you have leftover quinoa…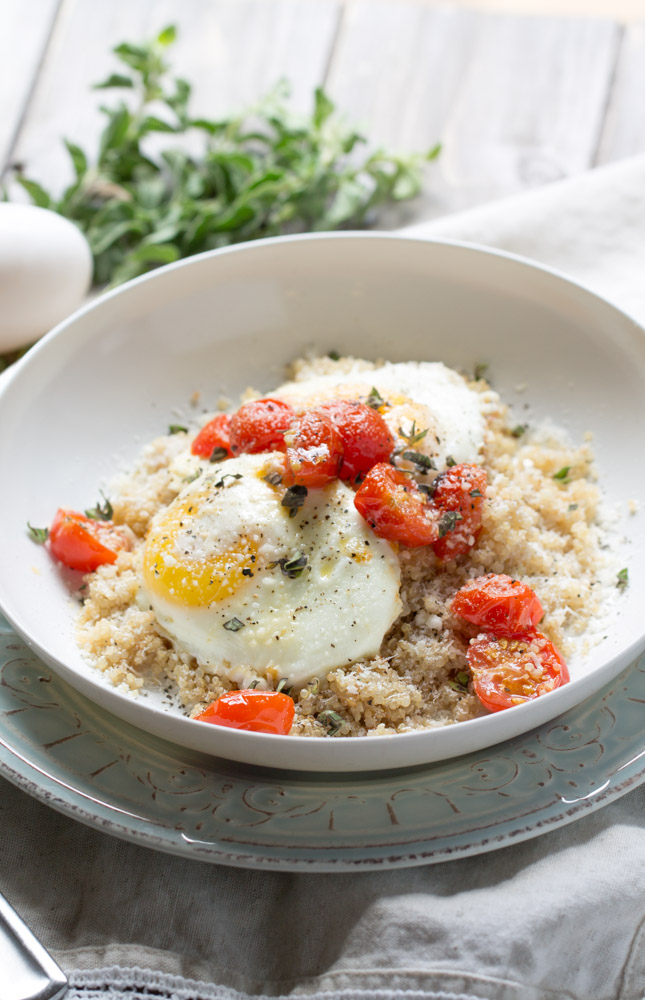 If you're in the mood for something special…
Soft cooked eggs aren't safe for anyone with a compromised immune system, but you already knew that.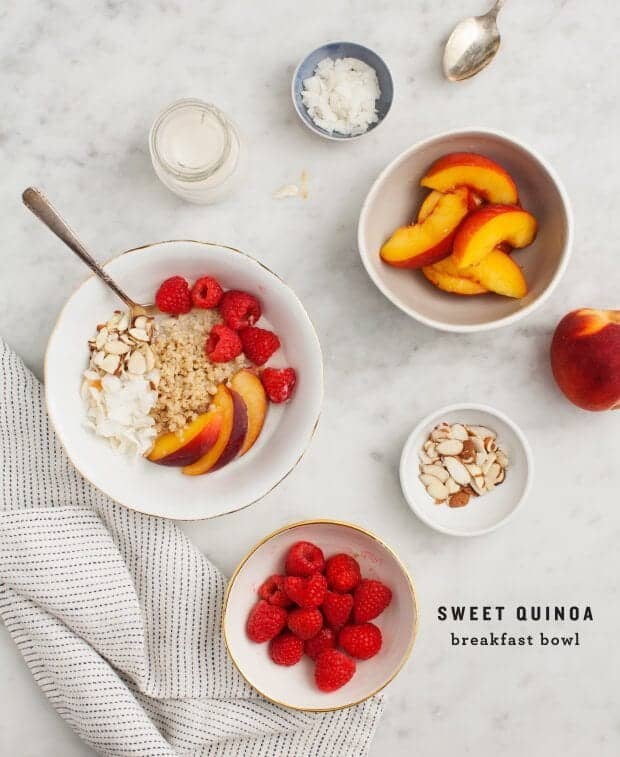 Skip that optional maple syrup, since the fruit and almond milk are more than sweet enough without it.
Once you move beyond breakfast bowls, the possibilities are basically endless. And we haven't even started talking about chia pudding, breakfast polenta, overnight oats, acai, or yogurt.